Goals and Mandate
Low incidence of rare diseases has caused very limited studies to be done in this area. Hereditary nature of most of such diseases and their genetic impact have also  added to the complexity of all relevant researches slowing down the pace towards identification of causes of these diseases and their diagnosis accordingly.

Nowadays, given all the progress achieved in identification of causes of most of the infectious diseases and the treatment methods for dealing such diseases in the developed countries activity and working in this area have been given more priority in these countries; a priority that is considered as drive for discovering the unknown world of the medical science . Within the same respect the Rare Diseases Foundation of Iran has embarked on such activities for raising awareness of the patients and their families as well as identifying nature of such diseases and their primary and secondary complications producing a precise image in this respect in a multifaceted manner.
---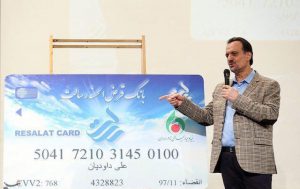 ---
The foundation shoulders its mandate for improving the living quality of rare disease patients as follows:
Carrying out research and scientific studies in the field of rare diseases and collaborating with the medical community for identifying rare diseases and communicating with relevant foreign and international institutions exchanging findings and outcome of the relevant researches.
Empowering rare disease patients and their families by establishment of the relevant rare diseases societies.
Rendering insurance assistance to the rare disease patients.
Constructing well-equipped clinics and subspecialty clinics, imaging centers and laboratories for rendering free of charge medical services to the patients.
Following up the social, financial and judicial problems of patients with rare diseases, their families and protectors.
Extending medical and pharmaceutical recommendations to the rare disease patients.