The 1st workshop about "Rare Diseases Foundation of Iran" was held for health experts in Feb. 20th, 2019.
RADOIR NEWS- Dr. Hamid Reza Edraki, RADOIR Managing Director opened his speech at workshop presenting RADOIR achievements, and activities. He also defined the rare diseases, prevention and the necessity of public raise awareness, accordingly. The experts received certification of participants.
Dr.S. Mehdipour, RADOIR deputy treatment emphasized on the diagnostic aspects. She also reported RADOIR medical, healthcare and laboratory services for rare patients and also called for the healthcare experts attending the workshop to refer the suspected students to RADOIR for further tests and examinations.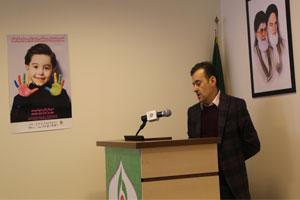 At the workshop, Dr.A. Taqavi, shared his epidemiological experiences on the prevention of rare diseases and explained further approaches about the significant role of the Ministry of Education of Iran for rare diseases outbreaks at different levels of RD prevention as raising public awareness students' online application before their entry to school, training families and caregivers at schools and providing educational contents in the school books and curriculum all over the society.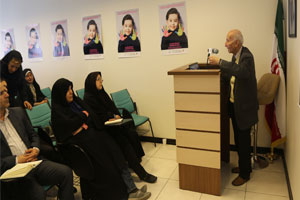 Prof. Dariush Farhood, the father of Iran's genetic sciences and senior member at RADOIR medical committee explained about rare genetic disorders grassroots in Iran. He also emphasized, "During 48 years activities in the field of genetics, we have consulted 88,000 families about the genetic disorders."
RADOIR Deputy scientific research reported some rare congenital anomalies as well as WHO and international societies' indexes in their regard. He added, "Rare diseases prevalence rate is various and to different in the world. Therefore the Ministry of Education, universities and all the academic centers must be so determined and serious about raising awareness. At the end, Dr.Edraki, presented his perinatal fetal MRI case studies, briefly and discussed about the importance of early diagnosis during the 1st month of the pregnancy.